Two great (free) programs for writing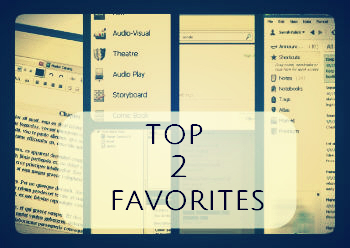 I love writing. Even more, I love things that make the process of writing easier. After trying a bunch of different things, I have found two things (computer programs) that really helps me. One is for the research part of writing. The second is for the actual writing part.
For Research
It's two fold. The program and the Evernote Webclipper for your browser. Essentially, it's like clipping out a article in a magazine or newspaper, only e-version. If you would like to save exactly what the article looks like, pictures and text, without taking a screen capture and turning it into a image, the Webclipper does just that! Then it will save it to your Evernote desktop program and cloud account, with tags making it easier to go back and find all notes under a certain tag. There are so many more awesome features, but I just wanted to highlight those.
For Writing
Celtx is an awesome program for writing for films, theater, audio, A/V, comics, and novels. I've used it for both screenplays and novels. It comes so that you do not have to do the formatting for screenplays. You can easily jump from scene to jump from the left scene navigation, and with novels, from chapter to chapter. Another wonderful feature is the Master Catalog. The Master Catalog is where you can fill into very important notes on the story. It supports a variety of predefined categories such as: Actor, Character.... through Vehicle and Wardrobe, depending on what your writing needs are. For instance, with character, you can fill in a little description and background on him, physical features, life goals, motivations, character traits, even upload an image, and so much more (not cliche, it's true! There's is more.) Then you can also save it to an online account. I love saving to the cloud, it saves you so much trouble and tears if (Heaven forbid) your computer were to go die.
And the most wonderful thing is...both are free!
Let me know what you use and if any of what I said comes in handy!
Sarrah